Dr. Dat Tran discussed about asthma in women and reasons for delayed pregnancy.
TESTIMONIAL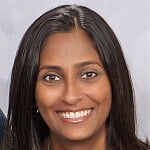 Dr. Tran is an amazing doctor. He has helped me go from dreading going outdoors to enjoying my time outside. I used to take 3 allergy shots twice a week for years, take 3 or more medications daily and still did not have complete relief from my seasonal allergy symptoms. Since I started on his OLLEREG, I am able to enjoy my time outdoors and only very occasionally take an antihistamine.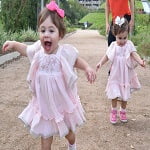 Amazing doctor doesn't even begin to describe Dr. Tran and his team! We are so happy to have him leading our Dream Team of doctors! Our girls are doing amazing thanks to finally having the right doctors in place and Dr. Tran is at the center of that!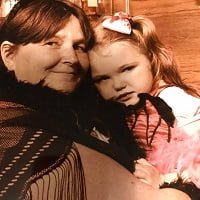 Dr. Tran is truly amazing. He views his patients as a whole and treats the whole person instead of one symptom. Dr. Tran listens to his patients and family members and speaks to them in a manner that is comforting and easy to understand. He sees my medically complex 5 year old daughter and recently alerted us to an urgent situation with my daughter that was not caught by her other providers. He saved her life. We travel 7 hours to see Dr. Tran and I would highly recommend him to everyone.
OPENING HOURS
| | |
| --- | --- |
| Week Days | 9:00 – 5:00 |
| Saturday | CLOSED |
| Sunday | CLOSED |
281.701.5457
OFFICE LOCATION
OUR VALUES
The art of medicine and patient care is to focus on the patient first and provide the most meaningful care. Use medicines appropriately and effectively to treat a condition and be vigilant of when to discontinue treatment to minimize side effects. In other words, don't just prescribe medicines but have a treatment plan and expectation. If the expectation is not achieved, then change the treatment plan. Maintain good communication and transparency with the patients and always be accessible. Ultimately, success is seeing my patients and saying hello to them in the parks, grocery stores and community.
At Innovative Allergy Clinic, it is not simply to to offer standard medical diagnosis and treatments. We are always innovating for more curative immunotherapy and efficient patient-focused medical care. Our vision:
Treatments for food allergy beyond just avoidance
Convenient, effective and painless immunotherapy for environmental allergies
Transparent and easily accessible medical care between the patient and physician
If you're not completely satisfied, then we are not completely satisfied. We stand behind our services and treatments. As our patients, you become our families. You can contact us 24/7 via phone, text or email directly to our physician or advanced practice provider.