Board-certified allergists and immunologists with expertise in allergic and immunologic conditions affecting adults and kids. Voted Consistently Best Houston Top Doctor in Allergy & Immunology since 2013 by Houstonia. At Innovative Allergy, we will continue to research, understand and develop novel strategies and treatments to help our patients feel better and cure their conditions.
Personalized Healthcare Through Innovation
Cookbook medicine is not security, instead meaningful patient care is our responsibility. As expert in the area of allergy and immunology, we have to be pioneers and go outside the box to deliver the most innovative treatment. Our patients seek us because no one else has offered an answer or solution to their debilitating medical conditions. To be meaningful requires personalized medicine and accessibility, because each patient is unique and their conditions are dynamic. Therefore, optimal care is not just 30-60 minute visit and a 3-6 month follow-up. A continuous dialogue between the patients and our healthcare team is necessary to better understand their disorders and fine tune their treatments to optimize efficacy and minimize side effects. With many of these complex medical illnesses, often times there isn't a convenient diagnostic testing and a single pill to resolve the issue. It would require multidisciplinary specialty care to bring the patient back to a better health. At Innovative Allergy Clinic, we will be at the forefront to help you navigate through this complicated medical system so that one day you will feel better and live better.
Personalized patient care

OUR PATIENTS SAY
Kind words can be short and easy to speak, but their echoes are truly endless.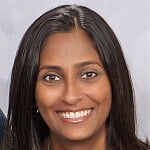 Dr. Tran is an amazing doctor. He has helped me go from dreading going outdoors to enjoying my time outside. I used to take 3 allergy shots twice a week for years, take 3 or more medications daily and still did not have complete relief from my seasonal allergy symptoms. Since I started on his OLLEREG, I am able to enjoy my time outdoors and only very occasionally take an antihistamine.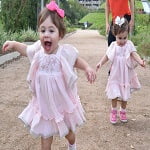 Amazing doctor doesn't even begin to describe Dr. Tran and his team! We are so happy to have him leading our Dream Team of doctors! Our girls are doing amazing thanks to finally having the right doctors in place and Dr. Tran is at the center of that!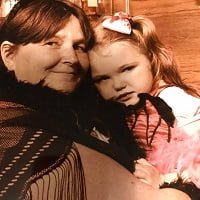 Dr. Tran is truly amazing. He views his patients as a whole and treats the whole person instead of one symptom. Dr. Tran listens to his patients and family members and speaks to them in a manner that is comforting and easy to understand. He sees my medically complex 5 year old daughter and recently alerted us to an urgent situation with my daughter that was not caught by her other providers. He saved her life. We travel 7 hours to see Dr. Tran and I would highly recommend him to everyone.
MAKE AN APPOINTMENT
Please send us a message, text, call or email for your appointment request. We will response to your request within 24 hours if not sooner. We look forward to helping you.
Please kindly leave a review by clicking on the icon below. Thank you!